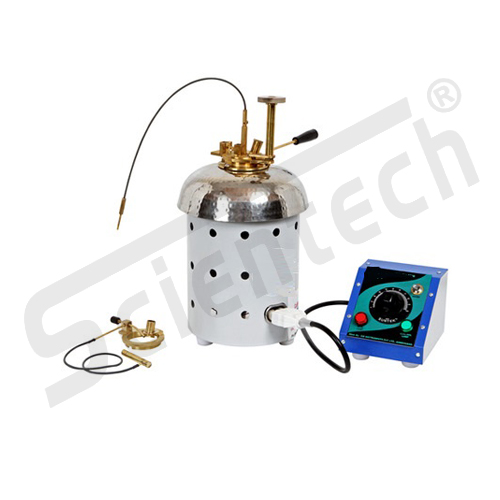 PENSKEY MARTEN TYPE FLASH POINT APP.
This apparatus is made as per IP 34, ASTMD-93 and IS 1448 (Part I) 1270 (P.21) and IS 1209-1953 method B. Used for finding out flash point above 70°C and below 300°C.
The instrument is having oil test jet / gas test jet flammable device, stirrer with flexible shaft. The assembly rests in air bath which is covered with dome shape metal top. The cup is fitted with insulated handle and locking arrangement near cup flange. The assemble is kept on round shape electric heater with separate temperature regulator. Suitable for operation on 220 Volts 50 cycles AC circuits.
Optional Accessories:
IP Thermometer
Gas Regulator with LPG Cylinder