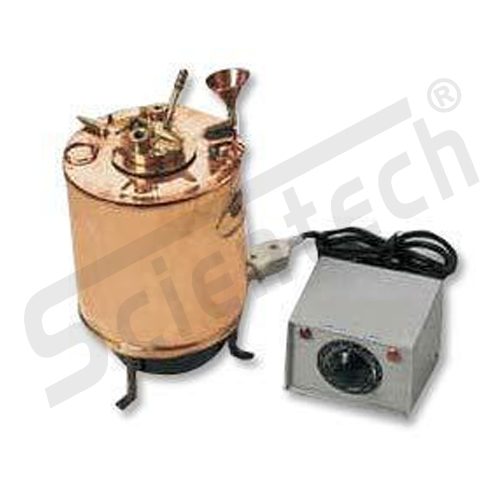 ABEL TYPE FLASH POINT APP
Abel Flash Point Apparatus is suitable for determining the close cup flash point of Petroleum and mixtures according to IP 33 & IP 170 and also IS 1448 (Part I) 1985 (P:20). It is suitable for oils whose flashes below 70°C.
It is supplied with oil cup, cover fitted with stirrer, thermometer socket S.S. Water Bath, Stand. An electric heater is fitted at bottom for operation on 220 Volts AC Circuits.
Optional Accessories:
IP Thermometer
Gas Regulator with LPG Cylinder